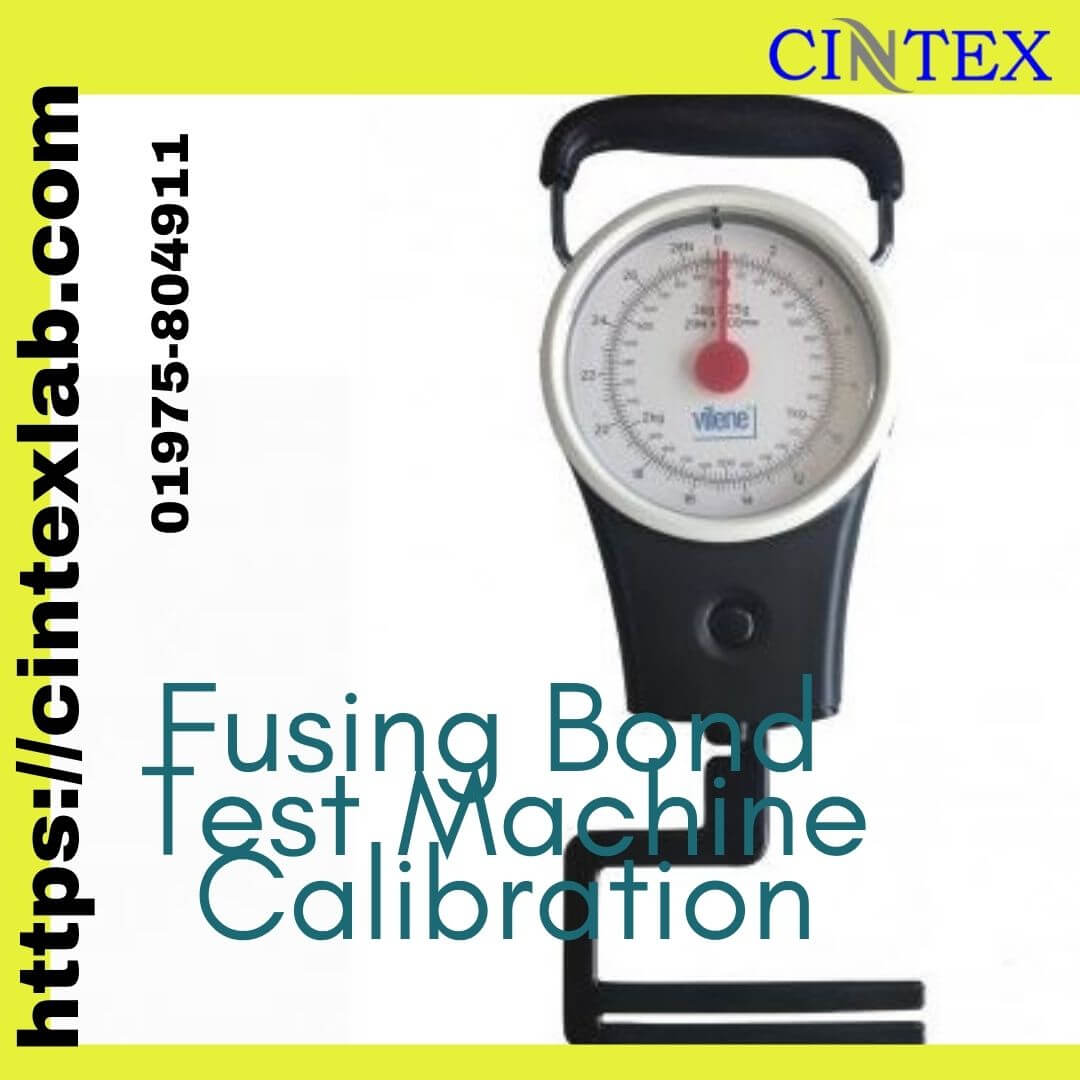 Fusing Bond Test Calibration in Bangladesh
Fusing Bond Test Calibration & Repair Service in Dhaka Bangladesh.
Fusing Process and Quality Inspection of Fusing Machine Calibration in Apparel Industry in Bangladesh
Fusing Calibration Procedure
Fusing is a cycle that connects interlining with pieces of clothing by hotness and temperature, fix interlining and textures by holding in pieces of clothing fabricating. The holding strength among interlining and textures is a matter in the fusing system. For the most part, holding strength needs 600-700 Gram. For the most part, Interlining is utilized in the belt, pocket fold, enclosing placket pieces of clothing.
Example
Technical Data Sheet for Fusing Machine
Thing: Paper Dot Fusible Interlining – White
Weight: 21 GSM
Temperature: 140 – 150 Degree Centigrade.
Pressure: 3.50 kg
Time: 12 to 13 Second.
Cintex ISO 9001:2015 Certified UKAS Accredited Standard Calibration, Certifications & Repair Services
Our UKAS-accredited* Cintex calibration Lab can work with the adjustment of a wide assortment of testers going from electrical meters, for example, multi-meters and moisture meters, to explicit analyzers like Lux Meter, pH Meter, fusing machine, needle detector machine, digital thermometers, LightBox, Snap Button Machine, gsm electronics balance, oven machine and considerably more. We likewise align a few devices including fabrics inspection machine and heat press machine, steel rules, universal testing machine calibration, and vernier calipers.
Cintex Lab provides digital, analog Machine calibration services all over Bangladesh
Please call for Fusing Bond Test Machine Calibration details in Bangladesh: 01975-804911 or email: gm@cintexlab.com