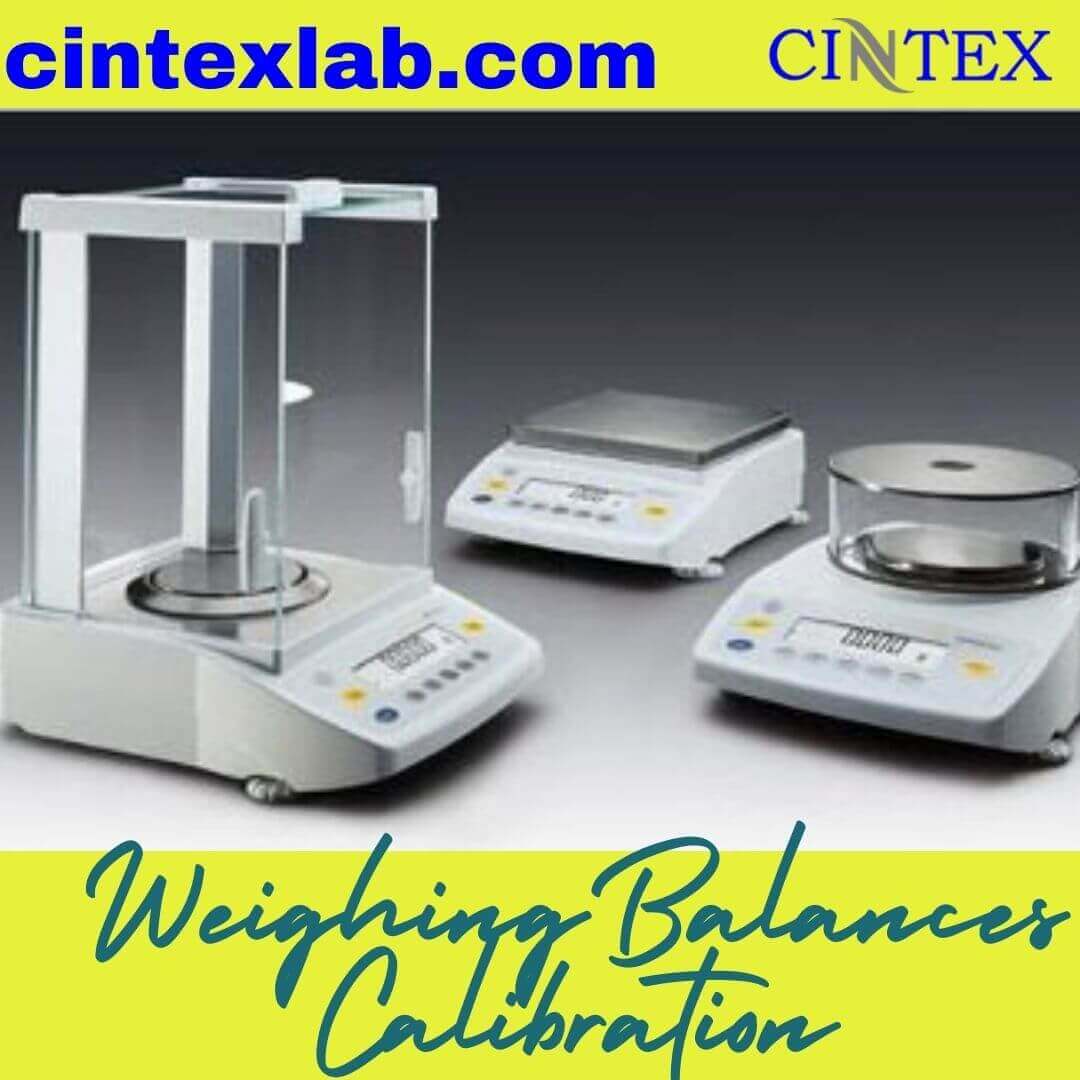 GSM Balance Calibration Service in Bangladesh: Ensuring Accurate Weighing in the Textile Industry
In the textile industry, precision and accuracy are crucial for maintaining quality standards and meeting customer expectations. GSM (Grams per Square Meter) balances play a vital role in determining the weight of fabrics, yarns, and other textile materials. To ensure reliable measurements and adherence to industry regulations, GSM balance calibration services are essential in Bangladesh. In this blog post, we will explore the significance of GSM balance calibration and discuss the benefits it brings to the textile industry in Bangladesh.
Understanding GSM Balances:
GSM balances, also known as fabric weight scales or textile balances, are specifically designed to measure the weight of textiles per unit area. These balances provide accurate measurements of the weight in grams per square meter, allowing manufacturers to monitor and control the quality of their textile products. GSM balances are widely used in various textile processes, including weaving, knitting, dyeing, and finishing.
The Importance of Calibration:
Calibration is a critical process that ensures the accuracy and reliability of measuring instruments like GSM balances. Over time, environmental factors, regular usage, and handling can impact the performance and accuracy of these balances. Calibration involves comparing the readings of a balance against a known standard to identify and rectify any deviations, ensuring precise and consistent measurements.
Benefits of GSM Balance Calibration Services in Bangladesh:
Accuracy and Quality Assurance: Calibration services for GSM balances guarantee accurate measurements, allowing textile manufacturers to maintain consistent quality standards. Reliable measurements enable precise control over the weight of fabrics, ensuring that the final products meet customer requirements and comply with industry regulations.
Compliance with Standards: The textile industry in Bangladesh follows international standards for quality control, including GSM measurements. Calibration services ensure that GSM balances align with these standards, enabling manufacturers to adhere to industry-specific requirements and certifications.
Cost Savings and Efficiency: Accurate GSM measurements obtained through calibration services help optimize material usage, reducing waste and associated costs. By ensuring that GSM balances provide reliable data, textile manufacturers can make informed decisions about material quantities, leading to improved operational efficiency and cost savings.
Enhanced Customer Satisfaction: High-quality textiles with accurate GSM measurements contribute to customer satisfaction. Calibration services help maintain consistency in fabric weight, ensuring that customers receive products that meet their expectations. This, in turn, enhances the reputation of textile manufacturers and fosters long-term customer relationships.
Extended Equipment Lifespan: Regular calibration not only improves the accuracy of GSM balances but also identifies potential issues or deviations. Early detection allows for timely maintenance or repair, extending the lifespan of the equipment. This reduces the need for frequent replacements, saving costs for textile manufacturers in the long run.
Choosing a GSM Balance Calibration Service Provider:
When selecting a calibration service provider in Bangladesh for GSM balances, consider the following factors:
a. Accreditation and Expertise: Look for a calibration service provider with relevant accreditations and certifications, ensuring compliance with international standards. Experienced technicians with expertise in calibrating GSM balances will provide accurate and reliable results.
b. Traceability and Documentation: Ensure that the calibration service offers traceable calibration certificates. These certificates provide documented evidence of the calibration process, which is essential for quality assurance and compliance.
c. Turnaround Time: Consider the turnaround time offered by the service provider to minimize downtime and ensure uninterrupted operations.
Conclusion:
GSM balance calibration services in Bangladesh are crucial for the textile industry to maintain accurate and reliable measurements. Calibration ensures that GSM balances provide precise GSM readings, allowing textile manufacturers to uphold quality standards, comply with regulations, and enhance customer satisfaction. By investing in calibration services, textile businesses in Bangladesh can optimize material usage, reduce costs, and improve operational efficiency. Embracing GSM balance calibration is a wise decision for ensuring accurate weighing and maintaining a competitive edge in the textile industry.
CINTEX Calibration Laboratory: Your Trusted Partner for Electronics Balance Calibration Service in Bangladesh.
In today's fast-paced technological landscape, precise measurements are vital across various industries. From laboratories to manufacturing facilities, accurate weighing plays a crucial role in ensuring product quality and process efficiency. When it comes to electronic balances, their calibration is essential to maintain measurement accuracy. In Bangladesh, Cintex Lab has emerged as a trusted provider of electronic balance calibration services. In this blog post, we will explore the expertise and benefits of choosing Cintex Lab for electronics balance calibration in Bangladesh.
About Cintex Lab:
Cintex Lab is a reputable calibration service provider in Bangladesh, specializing in the calibration of a wide range of electronic measuring instruments. With a team of highly trained technicians and state-of-the-art calibration equipment, Cintex Lab is committed to delivering accurate and reliable calibration services to its clients. The company operates with a customer-centric approach, focusing on quality, precision, and adherence to international standards.
Expertise in Electronics Balance Calibration:
Cintex Lab specializes in the calibration of electronic balances, ensuring the accuracy and reliability of these critical measuring instruments. The company possesses in-depth knowledge and expertise in calibrating various types of electronic balances, including analytical balances, precision balances, bench scales, and compact scales. Whether used in research laboratories, industrial settings, or educational institutions, Cintex Lab has the proficiency to calibrate electronic balances to meet the highest standards.
Benefits of Choosing Cintex Lab for Electronics Balance Calibration:
Accuracy and Precision: Cintex Lab understands the importance of accurate measurements in diverse applications. By calibrating electronic balances with precision, the company ensures that clients can rely on their equipment for precise weighing results. This accuracy is crucial for maintaining quality control, meeting regulatory requirements, and achieving consistent product excellence.
Compliance with Standards: Cintex Lab follows international standards and best practices in electronics balance calibration. The company's calibration processes adhere to guidelines set by relevant authorities, ensuring that clients' instruments comply with industry regulations and standards. Compliance gives clients confidence in the accuracy of their measurements and helps them maintain quality assurance.
Traceability and Documentation: Cintex Lab provides traceable calibration certificates for each electronic balance calibrated. These certificates offer documented evidence of the calibration process, including before and after measurements, calibration standards used, and calibration dates. The traceability and documentation facilitate audits, quality control checks, and regulatory compliance.
Quick Turnaround Time: Cintex Lab understands the importance of minimizing equipment downtime. The company strives to provide efficient services with a quick turnaround time. By minimizing the time spent on calibration, Cintex Lab ensures that clients can resume their operations promptly, reducing disruptions and optimizing productivity.
Reliable Customer Support: Cintex Lab places great emphasis on customer satisfaction. The company's dedicated customer support team is readily available to address any inquiries or concerns clients may have regarding their electronics balance calibration. Cintex Lab values long-term relationships with its clients and is committed to providing exceptional service throughout the calibration process.
Conclusion:
When it comes to electronics balance calibration services in Bangladesh, Cintex Lab stands out as a trusted and reliable partner. With its expertise, commitment to quality, and customer-centric approach, Cintex Lab ensures that electronic balances are calibrated to deliver accurate weighing results. By choosing Cintex Lab, businesses and institutions in Bangladesh can maintain measurement accuracy, meet regulatory requirements, and optimize their operations. Trust Cintex Lab for electronics balance calibration and experience the benefits of precision and reliability in your weighing processes.
Please call for electronic precision Gsm Balance Calibration details in Bangladesh: 01975-804911 or email: gm@cintexlab.com